Reading Time:
2
minutes
If you've been running your own blog for some time you likely have old posts just sitting around. Republishing these old posts to Medium could help increase blog traffic by taking advantage of its SEO authority.
Chances are, unless you're a blogging powerhouse, that Medium has stronger SEO than your independent blog. By using Medium's canonical tag feature you can take advantage of Medium's discoverability while maintaining the SEO authority of the content as your website.
In general terms the canonical tag in the Medium post tells search engines that the authority for this content is your website and boosts that page in their ranking algorithims.
This means that Medium can only boost — not cannibalize — your SEO.
Importing Content into Medium
Medium makes it very easy to import content into their platform with a canonical tag in place. The only thing you'll need is the URL of your WordPress post and a Medium account.
Step 1
Sign into Medium and from your profile icon select Stories.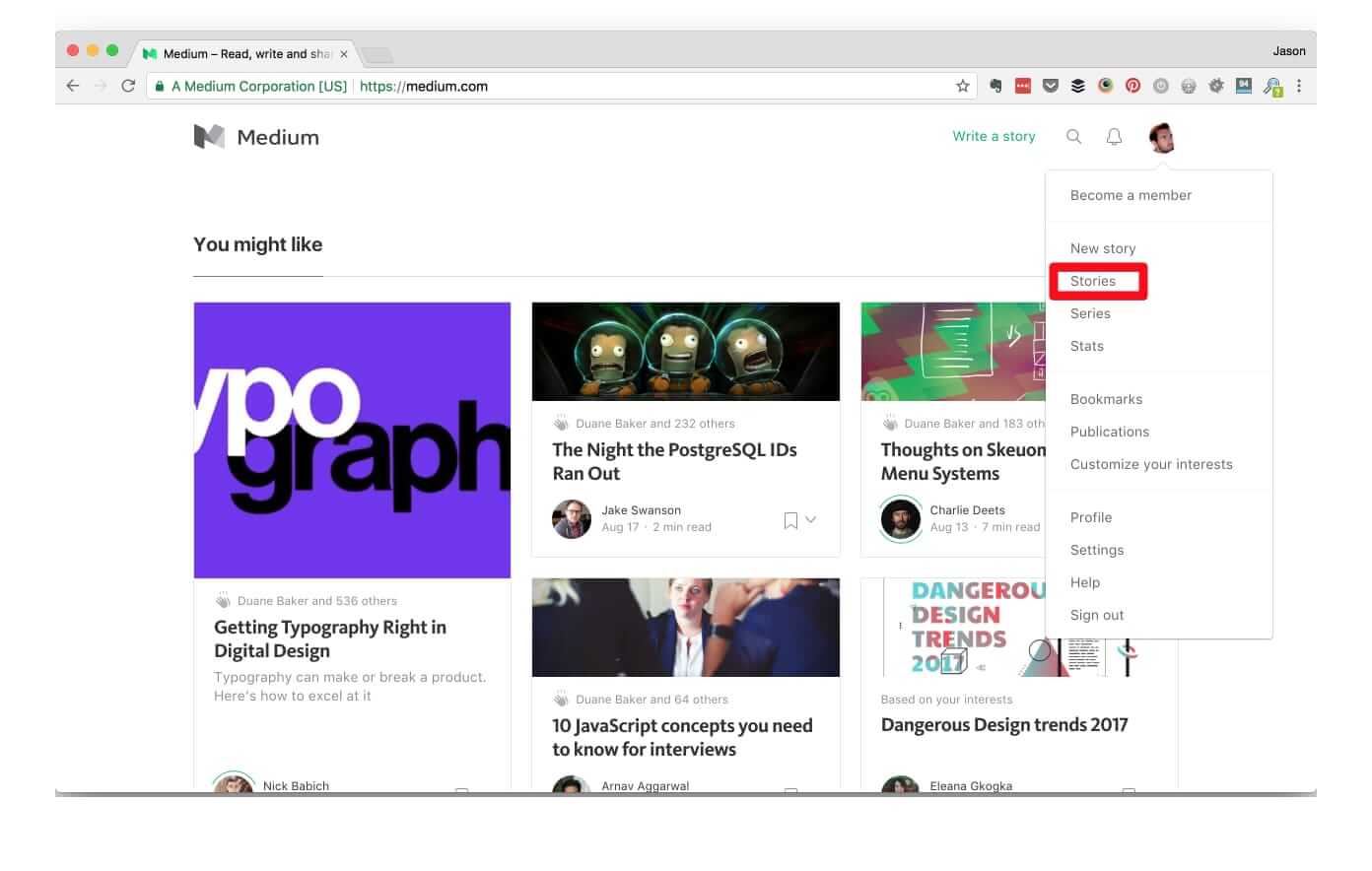 Step 2
On the Stories screen select Import a story.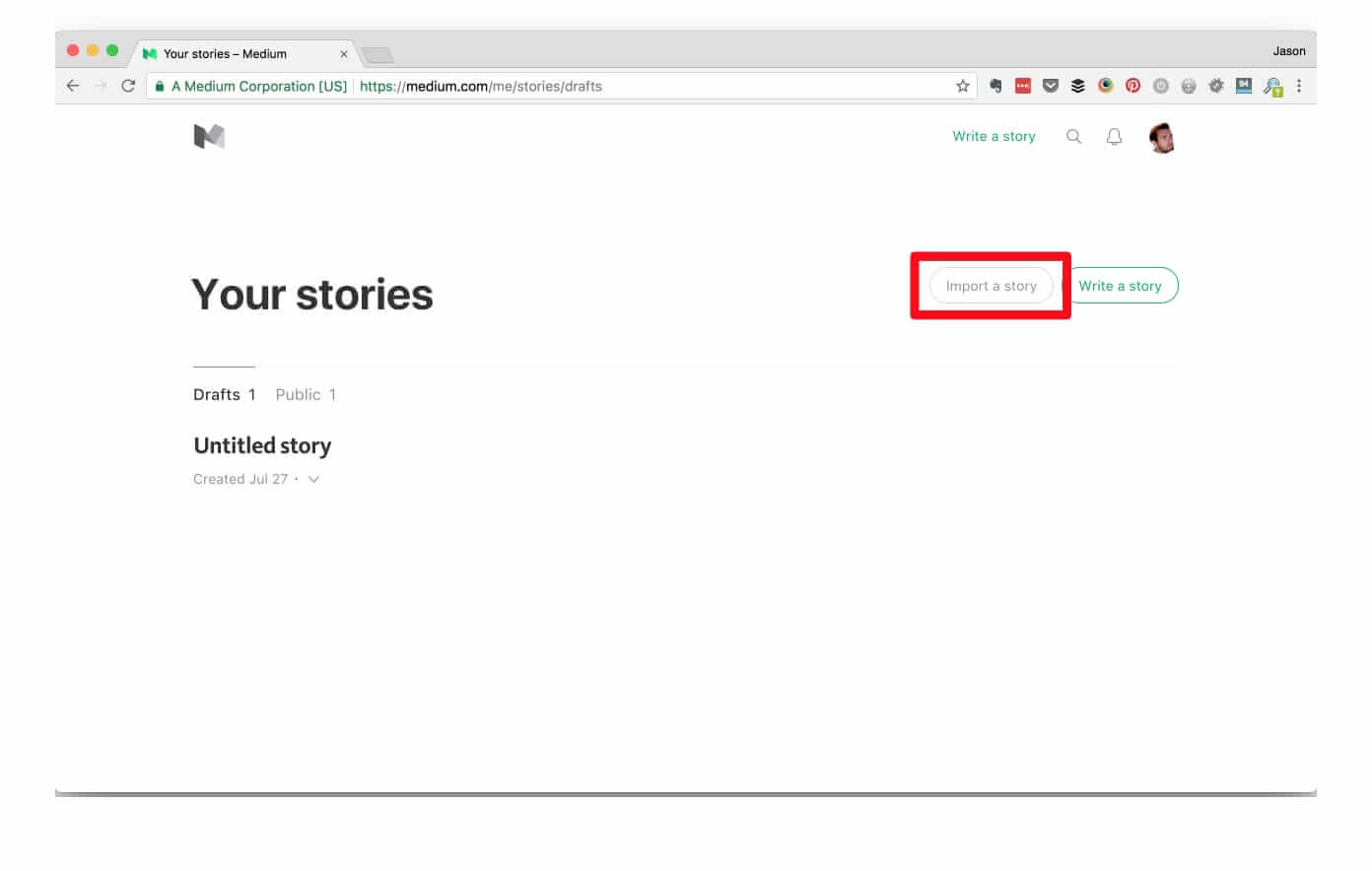 Step 3
Paste your post's URL into the URL field and click Import.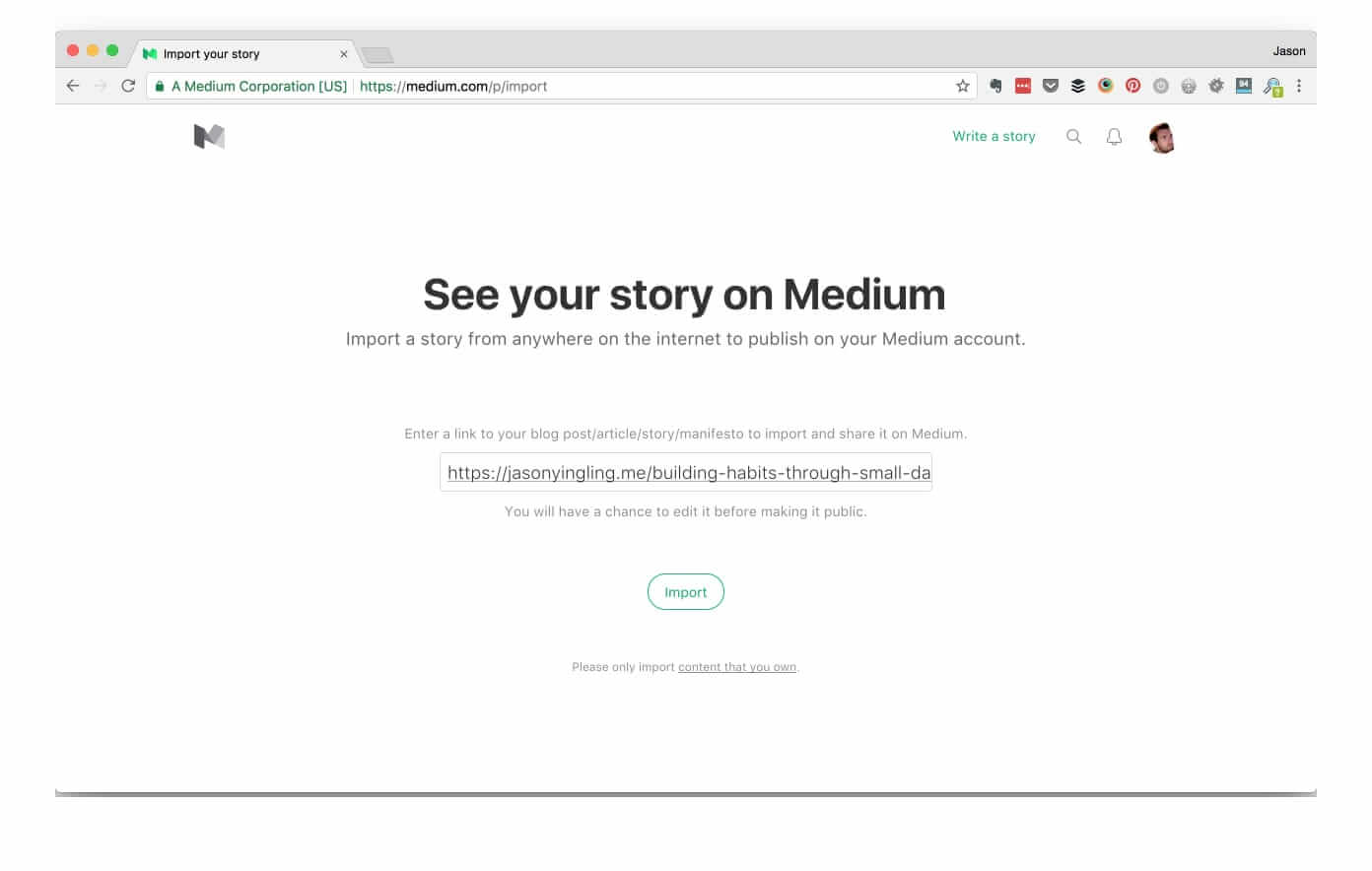 At this point you can edit your post to be better formatted for the Medium platform. Medium handles the removal of shortcodes from your post since those wouldn't render on Medium. This does mean that themes relying on page builders like Divi won't work well with this import tool.
Step 4
Once you're happy with your post, add some tags and hit Publish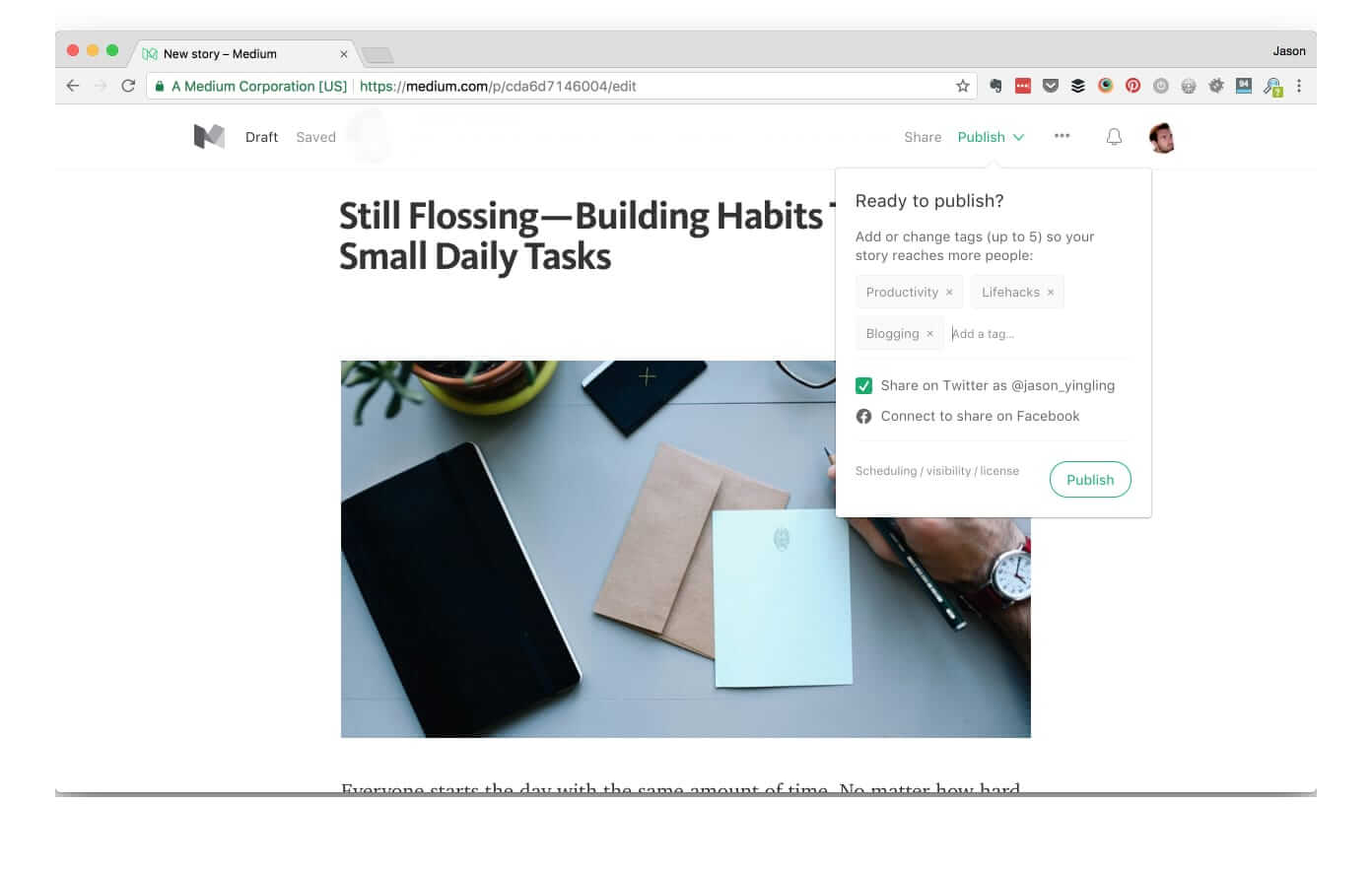 That's it. You've now posted your content to Medium and can start benefitting from Medium's discoverability and SEO to increase blog traffic to your own site.
If you want to double check that Medium properly pulled in your canonical URL open the Inspector or Page Source and search for "canonical". You should see something like this:
<link rel="canonical" href="https://jasonyingling.me/building-habits-through-small-daily-tasks/">

Keep in mind Medium is essentially another social network. To get the most out of it you'll need to maintain your profile just like any other social network. That means follow people with similar interests, share their work, and comment!
---
Now that you've increased blog traffic to your site make sure it's speedy to keep users happy.