The other night I realized I had a perfectly good pull quote plugin just lying around waiting to be cleaned up and added to the WordPress.org repo. Add in a nifty little tweet button and we've got ourselves a nice little plugin going. (more…)
Styling form inputs can be a real PITA. Most browsers are very opinionated over how they display certain inputs. Like file uploads. And they almost always look like garbage.
This is 2016! Clients want their upload buttons to match their theme. Not the default browser input. (more…)
2015 was a good year. I got engaged. Increased my "Countries Stepped Foot In" list from 1 to 81. Hiked up to the a mountain trail, which I was led to believe was an easy hike. It ended up involving 1,200 feet of elevation gain.2 Thanks Kevin. Skied down a mountain without any formal training. Again, thanks Kevin3.  (more…)
Up and Running is a guide to getting started, and getting good at WordPress development. Up and Running is written by David Hayes and Fred Meyer. According to the Up and Running site, David boasts being a WordPress user for over a decade and a developer for a good chunk of that time. Fred is also a developer and writer that apparently plays a mean jazz piano. And they run WPShout, an excellent WordPress blog. (more…)
So you want to start a podcast. You and your friends would always get kind of buzzed and talk about starting one, but never get around to it. But then one fatal Thanksgiving night, after you were loaded up on turkey, football, and several hours of drinking, you stumble across a Yeti microphone on Amazon's early Black Friday deals and can't help yourself. Two days later1 there is a knock at your door, and now you either need to start a podcast, or you just bought a really nice paperweight. (more…)
I recently switched my dev environment from using MAMP to Vagrant. One of the fallbacks of this switch, however, was my grunt live reload quit working. Whatever, I was never that impressed with my old setup. It was buggy and called for extra scripts being added into the site. I also checked out the Live Reload Chrome extension, but that did a complete page refresh for a minor CSS change.
Nobody has time for that. I want my CSS injected into the browser.
(more…)
We recently had a client's site that was getting a brute force attack on their multisite's super admin username. The fun stuff was this was causing that username to get hit with a lockout every few minutes, so they couldn't log in. We needed to get this fixed, but didn't want to shut off iThemes Security's brute force protection in the process. (more…)
Vagrant bills itself as "Development environments made easy." But tell the average user they need to set everything up using Terminal and they immediately start picturing this: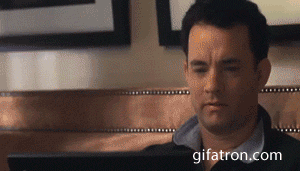 Terminal doesn't have to be this intimidating though. We'll go through the steps and tools needed to get you up and running on a Vagrant powered WordPress development environment. (more…)