Reading Time:
2
minutes
The first WordCamp I spoke at was probably only the 3rd WordCamp I had attended. I was a couple years removed from any form of public speaking classes1 I had taken at Missouri State University, and not typically considered a social butterfly. As we cruised down highway 70 towards Kansas City, I was still putting my own touch2 on a presentation originally created by my companies COO I'd be giving in a few hours.
Speaking at WordCamp seems like an intimidating feat. There's all kinds of stats about public speaking being people's number one fear3. Speaking at WordCamp, however, is a breeze. Here's why.
30 Minutes Goes Quicker Than You Think
A typical WordCamp presentation is 30 minutes for talking, 15 for questions, and 15 to mingle between talks in the Hallway track.
30 minutes seems like a long time, but once you're in the room going through your presentation, time will kick into gear. Everyone has the fear that they'll be standing at the podium with nothing to say while they can hear each second of the clock tick off.
What's more likely to happen is you'll get halfway through your slides and realize you've got 10 minutes left to power through and get to questions.
The Questions Aren't Hard
You may have this fear that someone in the crowd may pose a question that you don't have the answer to. In the unlikely event that happens there is a whole room of WordPressers there to help you out.
If you're really completely stumped you can always do one thing. Be honest. Say you don't know the answer and could discuss it more after the presentation.
More than likely you're just going to get asked to clarify a point you made during the presentation, or go a little deeper.
People Are There To Learn From You
One of the bigger hold ups for first time speakers is the good old imposter syndrome. That feeling that you aren't qualified to be up there talking. Well that's not true.
You should be there. You've done your time learning WordPress. You're presentation has been vetted by a WordCamp planning committee. You've got your slides. Your audience picked your track. They are there specifically to learn from you.
Keep Your Slides Simple
The audience is there to learn from you, but they are not there to read your presentation. Keep the slides for your presentation simple. Favor bullet points over paragraphs. When in doubt, throw in some gifs. They can't hurt.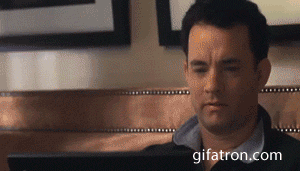 Share Your Sources
Now that you've done your job and taught your fellow WordPressers about a brand new topic they're going to want to learn more. Come prepared and be able to guide your audience to further resources for learning.
If you shared code, be able to let them download it and check it out for themselves.
That's all I've got. Good luck speaking at WordCamp, and if you're reading this before February 15th, 2017, WordCamp St. Louis would make a great first presentation.
---
Photo: WordCamp KC 2016