Reading Time:
3
minutes
Over the past two months I've been testing out using a combination of Crowdfire and Buffer to grow and manage my Twitter following.
Since I've been using the two tools I've more than doubled my Twitter followers. To celebrate hitting the 1,000 follower plateau I thought I'd share my experiences with both tools and how I've used them.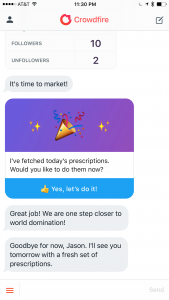 Crowdfire does the bulk of the follower growth. It provides a set of tools for finding new followers based on the interests you want to target. In my case I set a few accounts from people I admire in the same field as well as a few of the hash tags I commonly use and Crowdfire delivers me daily lists of people to follow.
Crowdfire is definitely best as a native app. The web experience leaves something to be desired. But on mobile you're presented with a messaging like interface to setup your account.
Once you're all setup, Crowdfire will deliver you daily prescriptions to cover the various types of social media management you need to do. Everything from posts to share, people to follow, who to unfollow, and reminders to update your profile. All based on interests that you set.
There are definitely some bugs to work out. But in the 2 months that I've used it they've continued to roll out new updates fixing features and adding more. One such item being integrations with your WordPress blogs. Post a new article and Crowdfire will shoot you a message with a pre-written tweet to promote it. Very handy if you're the forgetful type.
Now that you've got all these new followers you need to keep them entertained.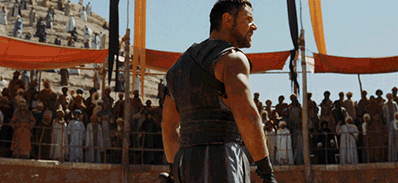 While Crowdfire does support scheduling posts, and I actually prefer Crowdfire for new content suggestions, Buffer is my go to for managing and scheduling tweets in advance.
Why? I just prefer the interface. There's a Chrome extension for quickly sharing directly from the browser and an integration for mobile sharing as well. But it really comes down to the desktop experience being better on Buffer.
Buffer also gives you access to analytics and for your tweets as well as a way to easily adjust and generate your tweeting schedule.
I can easily see and schedule tweets throughout the week, or move scheduled posts around. Not that I'm proactive enough to plan that far in advance.
Conclusion
Both apps make it easy to stay on top of building your social media presence online. Crowdfire is great for building an audience in 10-15 minutes a day. It can take some time to curate who you're following as profiles tend to load in slowly and sometimes the timeline won't scroll down. It's a little buggy, but it server its main purpose extremely well.
Buffer offers a great way to schedule tweets in advance to drive people to your content or plan out a week's worth of cat gifs. Either way you can't go wrong.