Reading Time:
6
minutes
The following is a guest post from Template Monster. Let me know what you think and I can continue looking for great content writers to team up with to provide even more useful WordPress info. Keep an eye out on the Template Monster blog for a post from yours truly too. Oh and don't forget to check out Aurora for your WooCommerce theme needs 😉.
---
The prospect of launching a new website might seem scary especially if you are a novice to the sphere. The truth is: creating an online store has never been so easy! You only need to choose the right template to make a convincing presence on the web and win the trust of your customers. Nowadays such opportunity is available thanks to the leading marketplace TemplateMonster which offers infinite possibilities for creating an awesome e-Commerce site. This guide will help you choose the right template, work out what business website WordPress themes are, and how to customize one of the WordPress WooCommerce themes. Follow these steps and you will effortlessly create a successful online store.
Step 1: choose a template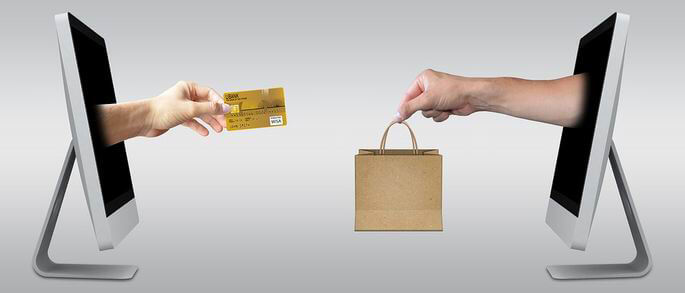 Launching an online store is more frightful than setting up a grocery because there are so many virtual things to control and intangible factors to keep in sight. But here are some things to bear in mind:
1. Choose right CMS
Every content managing system is developed with specific niches in mind. There are different kinds of CMS for novices and advanced users.
It's crucial to have a website easy enough to master and control from the first minute you see the admin panel. Among a vast number of different platforms, we advise you to hit for WordPress. This is a content managing system developed for beginners, as it doesn't require knowing a single line of a code and you don't have to acquire any programming skills. The admin panel is extremely easy to operate and allows adding any kind of content (texts, images, videos) to the site.
2. Use right e-commerce plugin
WooCommerce is an open source e-commerce plugin that is seamlessly integrated with WordPress, and you can benefit from both. Using this most customizable eCommerce platform, you will easily build a thriving online business. You will be able to sell anything: physical products, digital downloads, subscriptions, content, and appointments. You have the complete control through the admin panel, and you can add unlimited products, take limitless orders, etc.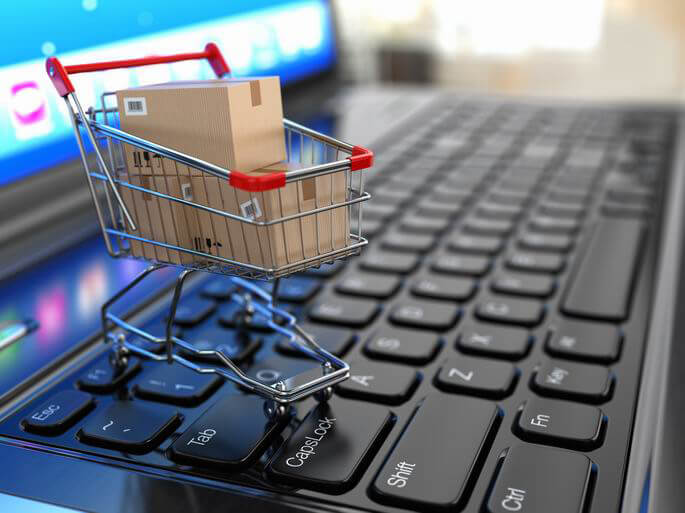 3. Use filters in your search
Look at the WordPress WooCommerce themes in the sortable gallery. It's quite easy to search for a template in categories: everything depends on your business niche whether it's fashion & beauty products, a restaurant, a supermarket or a sports center.
You can apply different filters to your search and focus on certain features. You can choose a theme with different sorts of animation like Parallax effect, lazy load effect or background video to engage your visitors and make your website stand out in a crowd. You may choose a WPML ready theme if you want it to be translated into several languages in case you sell overseas. Decide if you really need an On-line chat on your site, or Theme Color Switcher to play around with skins of your theme. If you want to increase credibility to your site, you should choose a theme with Testimonials plugin.
There are many things to take into account, but the most important is that your theme has to be Responsive. Responsive design will automatically adapt the site to fit into the screen size whether it's a phone or a tablet. If you are going to keep an online store, you need to remember that most e-commerce searches are performed from mobiles.
Step 2: buy the template
After you have decided which template you need, have a look at the demo-version, carefully read the reviews of the customers and the technical details. Click each unknown term and read on amplifications on what Bootstrap, Cherry framework or any other feature is.
Mind the price and additional surcharged things to choose. An average price for a WordPress WooCommerce theme is 114$. However, the more advanced features you want, the more you have to pay. You can choose smooth installation for 49$ or do it yourself following a detailed instruction.
There are different ways to pay for the template you like. Within 5-10 minutes after payment, you get the template by email. You access the template from the personal account. Now, all you need is only to follow a well-detailed instruction to install the theme and spend a couple of hours adjusting the site to your needs.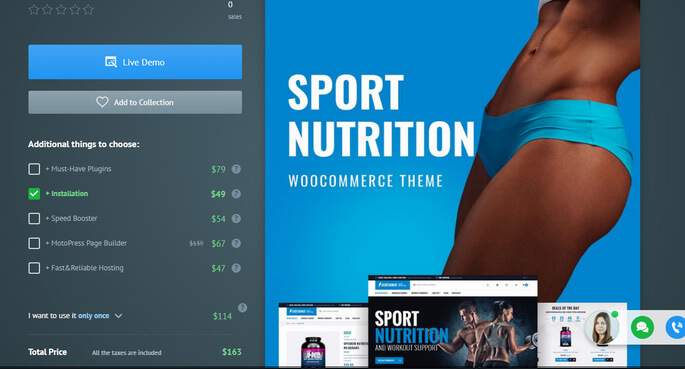 Step 3: Customize the theme in line with your brand
Once you got your template, it's time to customize it in order to make it unique and associate with your business and brand. First of all, add your content: your own photos, videos, texts, logos. Editing of all the files is easily done in a user-friendly admin panel. You can track and immediately see all the changes you apply to the pages. Also, you can change the color palette, layouts, number of pages, menu, sidebars, buttons, fonts. You will be able to apply changes to the website, till it suits your taste and needs.
Pay special attention to the layout, make it clean and not cluttered with useless blocks. The navigation should be clear and easy not to avert your customers. You will appreciate useful widgets and plugins to make all the process of running a store as enjoyable and easy as possible. Most WooCommerce themes have a Drop Down Cart, Products Page or galleries with sliders, Products categories tabs, making the shopping fast and enjoyable.
Let's have a look at some WordPress WooCommerce themes in action.
This modern theme for a spices online store has an effective design that will drive conversion. The trendy layout, fine imagery, clean look, thought out categorization and simple navigation will make all the shopping process enjoyable. The visitors will appreciate sticky menu, wishlist, product comparison options, ability to make a purchase in several clicks.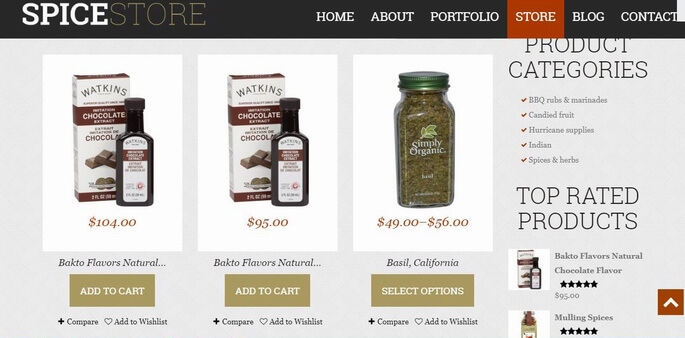 This is another clean design theme with the emphasis on the promoted items. Readable fonts, easy to follow navigation, stickers used to focus user's eye on special deals, and Products categories tabs offering all products in the best possible way, will turn online shopping into an unforgettable experience.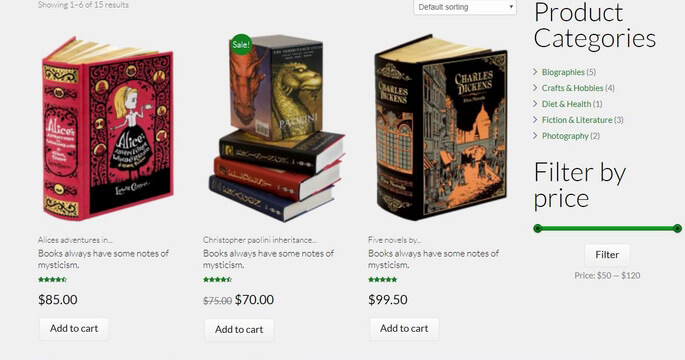 Picking up any of these themes, you can fill it up with your own goods and services in an easy manner. However, before launching the site, double-check it for any typos, broken links and other web design mistakes. Doing some research on best web design practices wouldn't go amiss.
Step 4: to be active online
After you have installed your personal site, told people about the services or goods you sell, you can't just sit there and expect to be crowned with grand success. Remember that now and on you should make a real effort to be active.
How to do it?
Interact with your customers in a helpful and friendly way
Make good use of Social Media
Run a blog and share useful and helpful information
Publish video reviews of your products and so on
As you see, there is nothing difficult in launching your own online store. You can create it effortlessly without wasting too much money. Moreover, and along with a professional online store, you learn the basics of site building and running. Thus your business comes to a new level and you can enjoy the smooth and flawless performance of your e-commerce website!